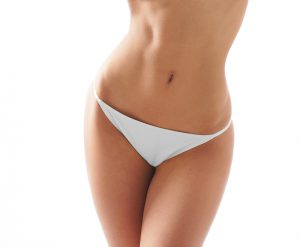 Body Contouring
Improve the tone and shape of your body with Body Contouring at Lisa S. Ball, NP!
Body contouring offered at Lisa S. Ball, NP is a noninvasive procedure to eliminate stubborn pockets of fat or cellulite. Working by harnessing radiofrequency energy, this procedure gently heats fat cells and surrounding tissue effectively addressing stubborn areas on the body.
Depending upon the size of the treatment area, sessions usually take anywhere from an hour to an hour and a half. Typically, 3 to 6 treatment sessions, spaced about two weeks apart, are usually recommended.
Velashape III®
The Velashape III® offers patients of all skin types a safe and effective solution for reversing multiple signs of aging. The vacuum technology manipulates the skin while infrared light and bi-polar radio frequency energies gently heat fat cells and surrounding tissue. Rather than using laser or light, this procedure harnesses radio frequency energy in a grid pattern to effectively tighten saggy skin and treat skin blemishes such as wrinkles and acne scars.

The infrared light and radiofrequency energies deliver heat to the dermis and hypodermis, causing the release of oxygen and nutrients from the bloodstream to the local cells. In the hypodermis, the combination of heat and additional oxygen leads to increased metabolism in the fat cells causing them to shrink as they break down their fat.
While the Velashape III body contouring is a relatively safe procedure, it is important that our patients stay well informed prior to, during, and after they are treated. There are many questions to be asked before committing. Here you will find a list of our most frequently asked questions along with detailed answers straight from our office. Although we have provided frequent questions, we are always available to answer any questions that are not listed here. Call us at 716-688-0020 or click here for further information. We proudly provide Velashape III body contouring to Buffalo & all of WNY!
There is no definite explanation for why cellulite occurs. While it may be the result of an unhealthy lifestyle, there may be other causes, including genetics or hormonal changes.

The body contouring power of VelaShape can lead to a circumferential reduction up to an inch and will reduce the appearance of cellulite so the skin appears more smooth. Will also help to firm and tighten the skin.

You will begin to notice gradual improvement of the treated area as soon as two weeks as your skin's surface starts to feel smoother and firmer. Over time you will also notice a smaller circumference throughout the treated area as well as a reduction in the appearance of cellulite, and best results will be seen at about 10 weeks.

Following your treatment regimen, it is imperative that you periodically receive maintenance VelaShape treatments. Like all techniques, invasive or non-invasive, results will last longer if you follow a balanced diet and exercise regimen.

Typically, it takes 3-6 treatments to achieve the best results. Your provider will determine the best treatment plan for you.

The VelaShape treatment is safe and effective for all skin types and colors. There are no reported short-term or long-term side effects.

Most patients find VelaShape comfortable and describe the treatment as feeling like a warm deep-tissue massage. The treatment parameters are easily adjusted to ensure a comfortable treatment experience. It is normal to experience a warm sensation for a few hours after your treatment. Some patients report a pinkish appearance at the treatment area that may last a few hours post-treatment, and skin may appear pink for several hours.

Velashape III uses a combination of technologies to contour your body and reduce the appearance of cellulite. Vacuum technology manipulates your skin while infrared light and bi-polar radio frequency energies gently heat fat cells and surrounding tissue.